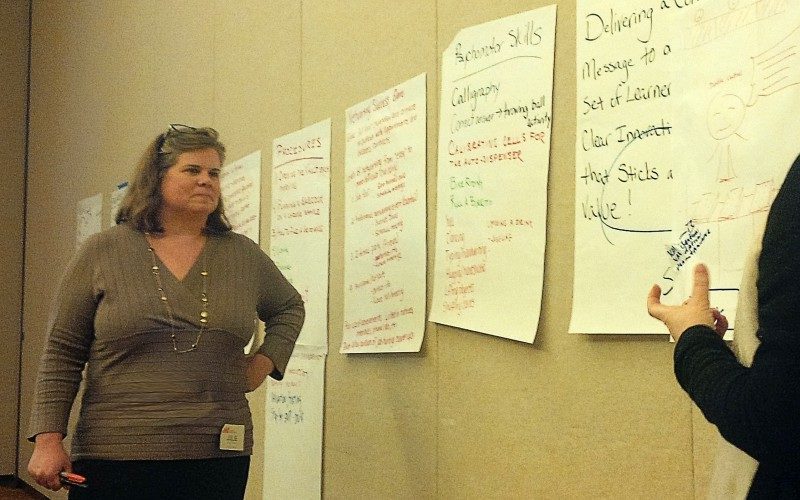 Often, employees come to instructional design through domain expertise. Because they have so much expertise with their subject, they are the person asked to create the classes and coursework on that topic.
All too often, those employees need to get up to speed on how to design instruction quickly. These workshops can help with that. Workshops are available in half-day, full-day, and two-day formats.
---
Instructional Design 101
A comprehensive overview of the instructional design strategies needed to hit the ground running as an ID.
---
Design for Behavior Change
Learn to use research-based diagnostic tools to analyze and select interventions for difficult behavior change challenges.
---
LXD – Learning Experience Design
This workshop will address the essential best practices for implementing user-centered design (user research, prototyping, and testing) to ensure that your learning experiences are well-designed and effective.
Instructional Gap Analysis
Use a systematic framework for breaking down a learning challenge and selecting appropriate and effective learning strategies.
---
Game Design for Learning
Game-based learning can be an excellent motivation tool, but it can also be expensive and problematic. Take this workshop to ensure you are using the right strategies for good motivation and skill development.
---
Design for Complex Skills
This workshop uses frameworks from complexity science and the science of expertise development to diagnose complex learning problems and design experiences that support complex skill development.
---
Submit Your Workshop Request