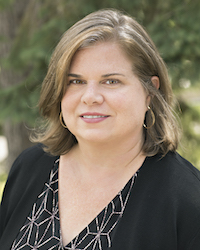 I've always said I became an instructional designer because I'm happiest whenever I get to learn something new, and it doesn't really matter much what that is ("Fuel injection systems? Sure! Let's learn about fuel injection!")
I'm an independent consultant and instructional designer with more than 15 years of experience creating highly interactive e-learning experiences for clients from Fortune 500 companies and technology startups to grant-funded research initiatives.
I have a degree in Instructional Systems Technology, and a whole lot of background in things like UX design, game-based learning, and behavior change.
I've been an adjunct faculty member in the Visualization Department at the Minneapolis College of Art and Design, where I created and taught courses in project management, instructional design, and cognitive psychology.
I like learning.
– Julie Dirksen
P.S. My favorite thing is talking shop, so feel free to contact me about anything learning related, and I'll happily dive into the conversation.
---
Clients I've worked with:

---