I offer consulting services in the following areas:
Behavior Change
Frequently, Learning & Development teams are tasked with training for challenging behavior change issues, whether training is an appropriate solution or not. If we look beyond the learning and development research, we find behavior change models (such as the COM-B model) that allow for a detailed analysis of the root causes for behavior change problems, and then, we can select more appropriate and effective solutions.
Learning Strategy
I provide consulting services to help organizations make the best strategic decisions at all levels of learning and development. I use a diagnostic framework to identify what is actually needed, and I match evidence or practitioner-based instructional interventions depending on the desired performance outcome.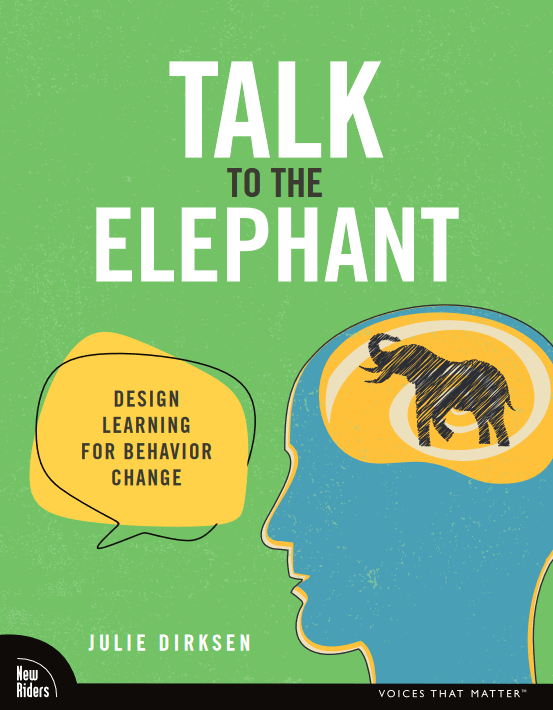 In conjunction with the new book, Talk to the Elephant: Design Learning for Behavior Change, Julie will be offering Behavioral Audits.
An audit includes:
A behavioral analysis of 1-2 behavior challenges
A plan for user research
A solutions strategy document
Use the contact form below to learn more.