A number of years ago I read Chaos by James Gleick, and afterwards couldn't help but see fractals everywhere.
Now, I've been interested in the application of games in learning environments for years — specifically the fundamentals of game design (points, leveling, challenge, achievements, collecting, etc.), and lately I've been seeing game thinking everywhere I look, particularly how games overlap with life (or vice versa).  I have a post brewing (promises, promises) on why I think this is interesting, and what some potential applications for learning are, but I thought in the mean time, I would do a round-up of the most interesting ones:

#4: I linked previously to a post about the idea of Barely Games from Russell Davies in the last post, but I'm going to do it again (it's that great). He talks about interacting with the world in a game-like way, and how that can be much more evocative that aggressively over-designed game experiences.  http://russelldavies.typepad.com/planning/2009/11/playful.html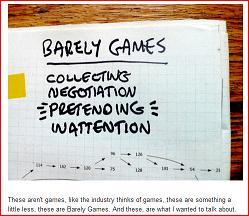 #5: I first encountered the game Noticings (the game of noticing the world around you) on the CogDogBlog.  He points out that part of the allure of the game is that "there may be hidden rules, that can only be discovered by earning them" http://cogdogblog.com/2009/11/04/noticings/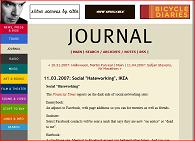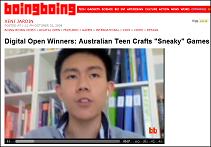 #8: This hour-long video of Amy Jo Kim doing a Google Tech Talk is excellent primer on applying game mechanics – she's specifically talking about how to apply game mechanics to functional software (eBay, Twitter, etc.) but what she's talking about can be applied to learning applications (ILT or e-Learning). It's the same ideas that are cropping up in applications like Foursquare.  Highly recommended:  http://www.youtube.com/watch?v=ihUt-163gZI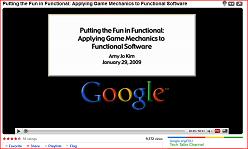 So, I'm sure I missed dozens of good examples.  Which ones have you seen?