Hey folks, I've got another book to share.
Connie Malamed is a lovely friend and colleague who has done quite a bit on visual design (including Visual Language for Designers), and now she has a new book written specifically for Learning Professionals: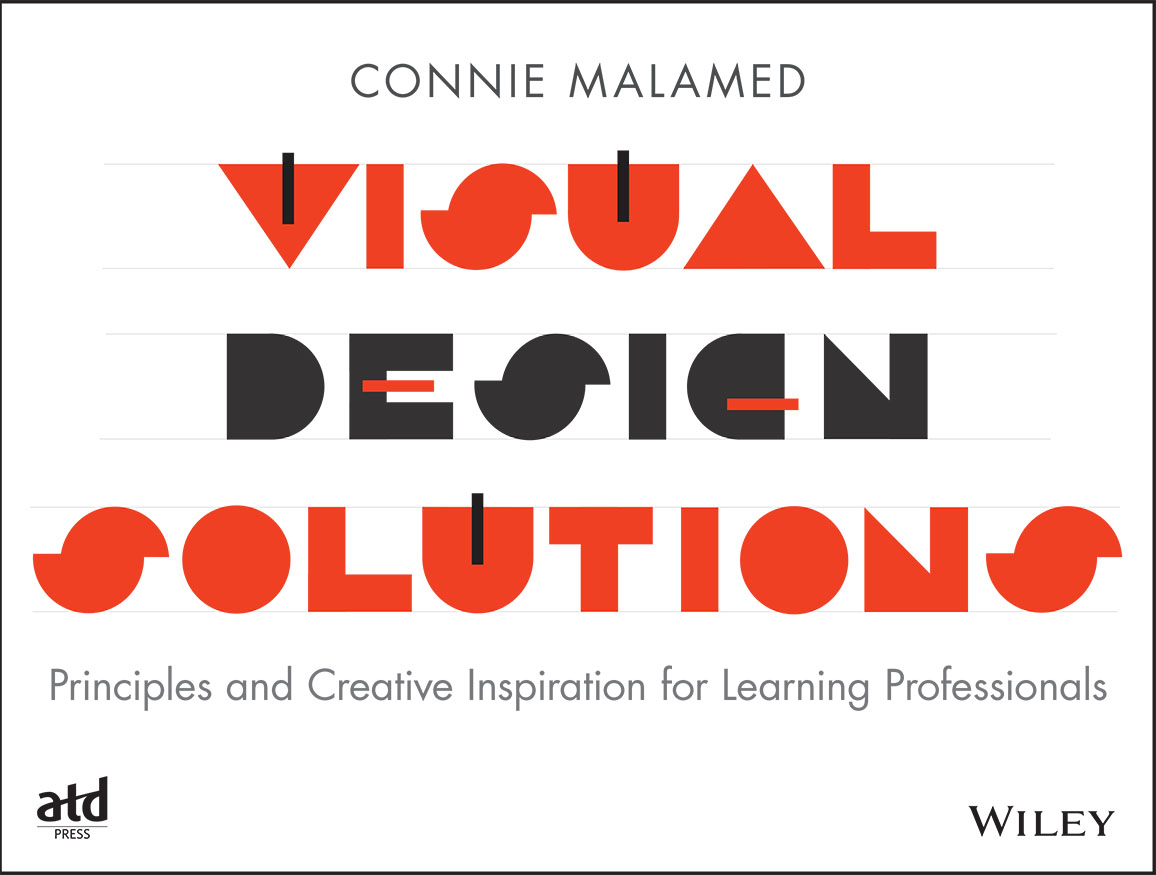 Visual design isn't the first important skill an instructional designer needs, but it may be the second or third one.  Even if you are fortunate enough to work with a graphic designer, having a good visual sense allows you to communicate design needs much more effectively.
Connie's book does a great job of giving people the basics of a visual vocabulary:
 I got particularly excited over the first explanation of the Rule of Thirds that I actually understood: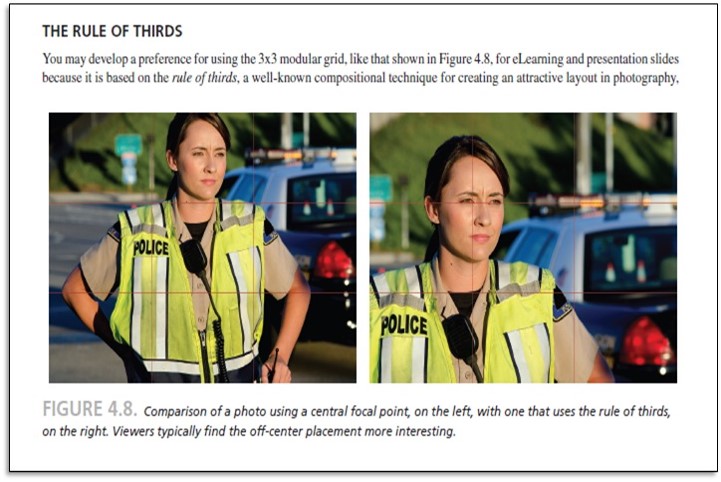 Visual Design Solutions: Principles and Creative Inspiration for Learning Professionals Paperback – April 13, 2015 by Connie Malamed (available in all the usual places).