Where can I find Julie?
Join me at these upcoming sessions or listen to recent podcast interviews.
DevLearn 2023 – Las Vegas
Workshop P03: Designing and Implementing for Behavior Change
Behavioral design is a rapidly evolving discipline drawing from the research and science behind behavior change, including techniques from the fields of neuroscience, behavioral economics, behavioral psychology, persuasive technology, and habit formation. Most training has the goal of changing behavior but isn't drawing on behavioral science to be more effective.
Monday, October 23
In this session we will look at different examples from the ongoing research into using immersive learning environments to address difficult behavior change problems. Several intriguing studies suggest that having a visceral experience may be a powerful tool for behavior change.
Wednesday, October 25
AI In Context: A Guild Master Panel
Join us for a compact, insightful session offering a blend of expert foresight, practical strategies, and interactive discussion to empower your navigation through the AI-augmented future of organizational learning.
Thursday, October 26
Don't Miss My Book Signing on Wednesday, October 25th!
---
Recent Media & Publications
Watch the recording of the book launch for Talk to the Elephant: Design Learning for Behavior Change, featuring special guest, Cammy Bean. They had a good time talking about books.
Next Up: Register for Design Learning for Behavior Change Webinar, taught by Julie and hosted by A New Spring's Learning Innovator. The webinar is based on Julie's new book, Talk to the Elephant: Design Learning for Behavior Change. During the session you'll find out how to use frameworks and strategies from behavioural science to help you research and analyse challenges, feel more confident that you're solving the right problem, and design and test solutions that can help people with difficult behaviour changes.
Listen to this episode of the eLearning Coach Podcast, where Julie was interviewed by host, Connie Malamed. Learn more about Julie's new book, Talk to the Elephant. They discuss a behavior change model, COM-B, and walk through a scenario to demonstrate its use.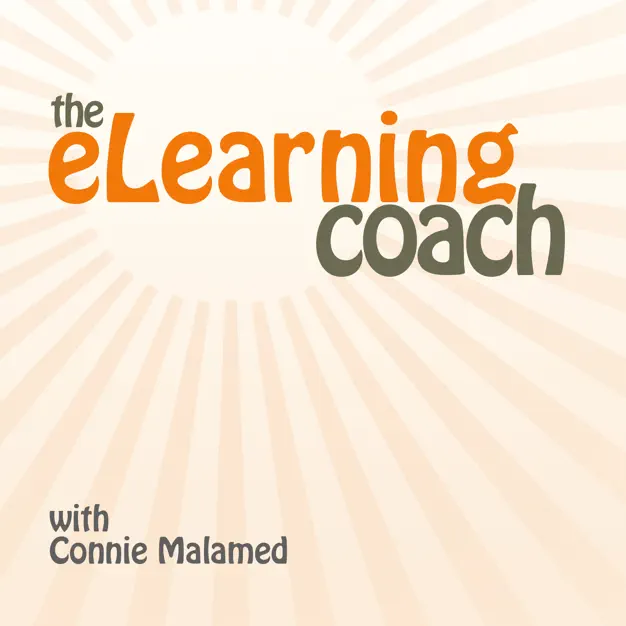 w/ Connie Malamed
Check out this interview by Peter Shea, founder of the Instructional Design in Education Facebook Group and Director of Professional Development at Middlesex Community College in Bedford, MA. The conversation delved into lots of aspects of Julie's new book, Talk to the Elephant.

w/ Peter Shea