This is excerpted and expanded from a post that I wrote for the Tin Can blog 
We've talked about WIIFM (What's in it for me?) for years – it's one of those things you always hear that you need to include in learning experiences to persuade your learners to pay attention.
I've started to think that's a really unsatisfactory view of the world – most of the people I know don't need a sales pitch to do their jobs, or to learn something to help them do that. Instead, they need to know that the thing they are learning is actually useful and necessary.
One of my favorite studies is this one from Dan Ariely called Man's search for meaning: The case of Legos.
The paper starts with a discussion of meaning and work:
"Most children think of their potential future occupations in terms of what they will be (firemen, doctors, etc.), not merely what they will do for a living. Many adults also think of their job as an integral part of their identity. At least in the United States, "What do you do?" has become as common a component of an introduction as the anachronistic "How do you do?" once was, yet identity, pride, and meaning are all left out from standard models of labor supply."
The paper goes on to explain "we view labor as meaningful to the extent that (a) it is recognized and/or (b) has some point or purpose."
They did two actual experiments — one where they had participants do a word problem exercise, and a second where participants were constructing figures with legos.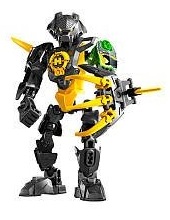 All the participants were paid money for their efforts, but some of the participants had their papers shredded as soon as they were done (without anyone even looking at the page), or their lego figures immediately broken back up in front of them (I particularly love that they labeled this last instance as the "Sisyphean" condition).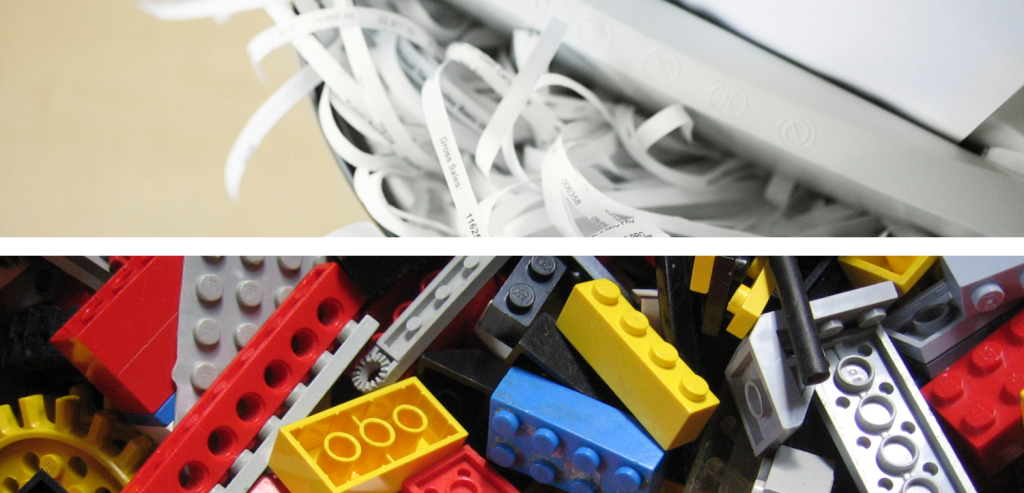 You can read the details here, but essential, people worked significantly longer or for less money in the condition where their work wasn't meaningless. That shouldn't be the case if people where primarily motivated by what they could get out of the situation (i.e. $$$). Dan Pink talks about several similar studies in his book Drive, when he talks about the importance of autonomy, mastery and purpose.
So, my issue with WIIFM is that, while it probably doesn't hurt to let people know about the benefits of something, it's not really a complete answer.
How about WCIDWT?
I think we should talk about WCIDWT (What can I do with that?).  If I have the knowledge or skill that you are trying to teach me, what will I be able to do that I couldn't before?
Kathy Sierra talks about this when she compares old school marketing ("Buy this because we kick ass") vs a focus on the user ("Buy this because we want you to kick ass"). What can *you* (the end-user) do to be more awesome, to know more and to do more.
I've been playing around with the idea of accomplishment-based learning — using accomplishments as the fundamental organization of content and learning experiences, so that the very structure of the course is about learners accomplishing thing (*real* accomplishments – not finish-the-lesson or pass-the-test accomplishments).  For example which photoshop course would you rather take?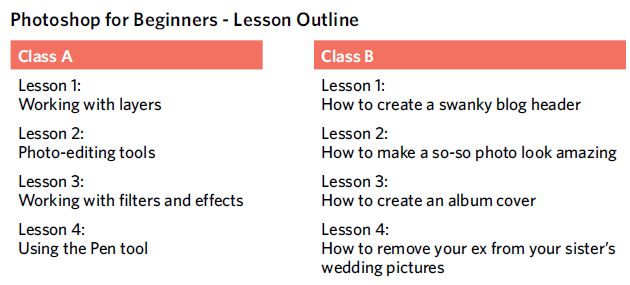 So, my issue with WIIFM is that it feels transactional — I'm trying to *buy* your attention by waving shiny things, when instead it should be about your goals, and what you can do. WIIFM also feels disrespectful of learners for those same reasons.
Thoughts? Opinions? Examples? Violent disagreement? Would love to hear about it in the comments below.