So, I've had a crazy spring so far — between a brutal travel schedule and some unexpected health stuff (all resolved now), there's barely been time to draw breath.
There have been lots of good things, including some interesting projects in the works.  A particular good thing recently was a really nice review of the book by Clive Shepherd:
"There's book a I've been meaning to write which I hoped would address the problem. I tentatively called it 'What every L&D professional needs to know about learning' (not so catchy I know). But I've been beaten to the gun by Julie Dirksen." – Clive Shepherd
Still giddily fanning myself a bit over that…
For local folks (Minneapolis/St. Paul area), there are a few things going on also:
On Thursday (April 12th, 2012), I'm doing the Design for Behavior Change talk for the local UPA (Usability Professionals Association) chapter.  The event starts at 6:15 PM, and the talk starts at 6:45 PM.  You can get details here http://www.upamn.org/events?eventId=456463&EventViewMode=EventDetails
Also, the fantastic Connie Malamed (author of Visual Language for Designers and http://theelearningcoach.com/) is in town this week, so check out her talk on Friday: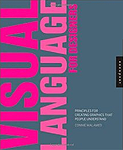 Your Brain on Graphics: Research-Inspired Design, Friday April 13th
Information here: http://www.pactweb.org/ (you can also get details about her 1/2 day workshop at that link)
Program Details: Learning through visuals opens up new pathways in the brain. You can optimize opportunities for visual learning and provide better learning experiences when you understand how people perceive and process visual information. During this presentation, you will learn how graphics can leverage the strengths and compensate for the weaknesses of our cognitive architecture. You'll learn how to make design decisions based on research. We'll look at lots of examples in the process. Topics include: * How our brains are hardwired for graphics * How to speed up your visual message * How to make graphics cognitively efficient * How to speak to the emotions through visuals * How to visualize abstractions This presentation is for anyone who selects, conceives of, designs or creates visuals or anyone interested in visual communication.
Location: The Metropolitan, 5418 Wayzata Boulevard, Golden Valley, MN 55418 When: 8:30-11am
(She also wrote a very nice review of the book, btw)