So, I had this horrible job…
Years ago I had a fairly blechy job teaching GMAT prep classes.  The class met for an entire weekend (Friday night and all day Saturday and Sunday) to help prospective MBA students prepare to take the GMAT exam the following weekend.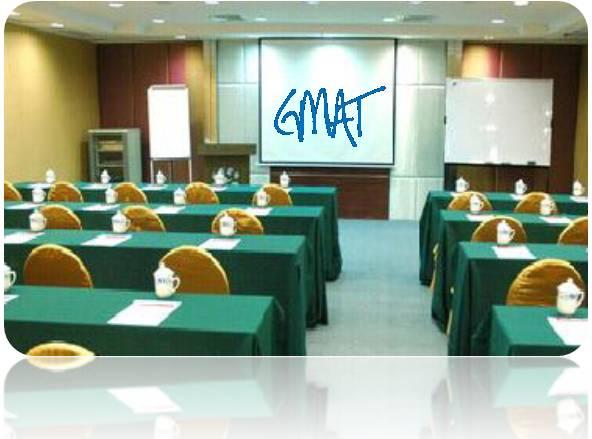 It was a horrible job for a number of reasons (the pace, the last-minute info-cram format, the nasty windowless hotel meeting room locations, the scent of desperation in the room), but one of the biggest issues was whether or not we could actually help the students. The answer was mixed.
With a typical student we stood a decent chance of improving their Quantitative (Math, Logic, Problem-Solving) scores, but we usually couldn't make much of a dent in their Verbal scores. I'll explain why in a moment, but stop for a second and think about why that might be the case.
<Jeopardy theme music while you formulate a hypothesis>
Maybe it's obvious…
… but it came down to the specifics of what we could teach them.  In the quantitative section, we could teach them some quickie short cuts for math problems, remind them of the geometry formulas they hadn't seen since their sophomore year of high school, and get them used to the wacky "data sufficiency" format that shows up on the test.
These were were a) information-based b) based on activation of prior (albeit rusty) knowledge or c) very brief skills which (in the case of the data sufficiency format) could be brought to a reasonable level of mastery in a few hours (whether they retained those skills is another matter).
In the verbal section, they needed skills like vocabulary, reading comprehension, complex analysis and reasoning.  As you might imagine, these are not skills you acquire in a weekend (try decades). There are very few quickie shortcuts that you can teach someone if the foundations of their language skills aren't there. This was amplified by the fact that right answers in the verbal section were relative right answers ("Choose the best answer") instead of absolute ("Choose the correct answer") — they involved judgement calls rather than calculating to find the one correct answer.
What does this have to do with buildings?
I was thinking about all of this as I read Clark Quinn's excellent post on Designing for an uncertain world. In it, he talks about "a pedagogy that looks at slow development over time."
This then made me think about a presentation [ppt] that Karl Fast, an information architect friend of mine, did at the IA Summit a few years back.
He referenced Stewart Brand's "How Buildings Learn" (links to the whole BBC series here).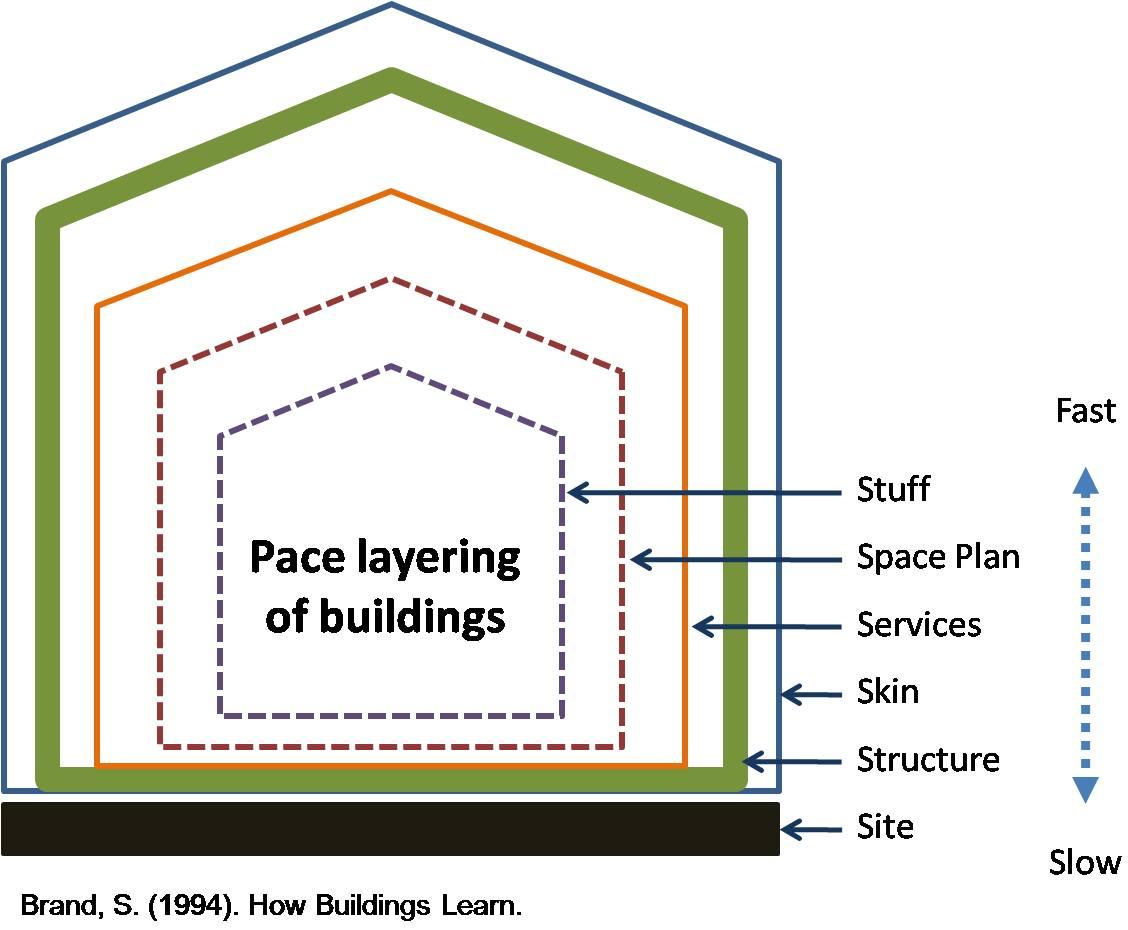 Basically, the idea is that some things change quickly (the actual contents of the room might change daily, the interior decorating might change in months to years), and some thing will change more slowly (the space usage, the interior layout, the actual structure might change in years), and some things will change only very slowly (the structure, the foundation might change in years, decades or centuries).
"The fast parts learn, propose, and absorb shocks; the slow parts remember, integrate, and constrain. The fast parts get all the attention. The slow parts have all the power."
Steward Brand, The Long Now Foundation
He has a similar pace layering for civilization (from Brand, S. (1999). Clock of the Long Now):
Fashion/art
Commerce
Infrastructure
Governance
Culture
Nature
So, here's my question — what's the pace layering of learning?
Pace Layering for Learning
Or maybe the question is what is the pace layering of knowledge?
In the GMAT course I taught, we could, at best, rearrange some furniture (and hope that it stayed rearranged until they took the test the following week).  We weren't going to really change anything like their verbal skills – those were part of the structure and foundation.
Over the years, I've worked a fair number of supervisory/management skills, and you'll bump in to circumstances where someone wants a two or three hour course on management skills (or leadership training, which is an entity unto itself).
Okay, so the notion that you can make a significant difference in how someone manages in a 2-hour course is laughable. Of course you aren't.  So what can you do?
If I think about how management skills would map to the pace layering idea (I'm not going to try to map all the levels directly):
Stuff (easily changeable): Specific tools, techniques, concepts & principles
Space Plan / Structure (moderately changeable over time): Skills and practices
Foundation (slow & difficult to change): Culture, core principles, people skills and personality
Which of these is really going to make the difference in how someone is going to behave as a manager or supervisor?  Remember, the slow parts have all the power.
I think there are a couple of ways this perspective could be useful: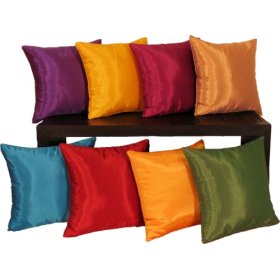 Find a few throw pillows: What are some easy, cheap ways to make an impact?  It might be a model, a tool, a job aid, a checklist — something that is easy for your learners to implement right away, that will have an immediate impact — it won't change their world, but it might solve a small but pesky problem. Don't try to solve big problems with a throw pillow, though.  They may brighten the room, and be a cheap way to have an impact (and there's nothing wrong with that), but they aren't a substitute for the heavy lifting involved in real behavioral change.
Give them some sturdier pieces: Give them some more concrete material, but recognize that this is going to take more time – they will need to set it up, move it into place, get rid of the old piece, arrange it their existing stuff in it, and get used to how it changes their current patterns. You need to make sure that you don't try to do that all at once, but recognize that there are several steps that all need to be supported, unless you want the unassembled items sitting in it's box in the storage area indefinitely.
Recognize that you aren't going to change their structure:  If they have some renovations already in place, you might move them along a little, or you can help them start some planning for future changes.  This sounds easy, but actually, it's really hard.  It's hard because it involves letting go of the deeply held belief that we can do major renovations in short period of time.  We can't and it's a waste of resources to pretend we can.  If we approach it with the longer view in mind, we can create better ways to help people, and ensure that there is a long-term plan.
Respect the Foundation: The foundation is based on bedrock like culture and personal differences.  If your structural changes aren't going to sit well on the foundation, then you are better off changing your design, because it's really unlikely that the foundation is going anywhere.
A couple of resources:
http://www.elearningpost.com/blog/how_buildings_learn_6_episodes_on_google_video/
http://en.wikipedia.org/wiki/Dreyfus_model_of_skill_acquisition
http://www.work-learning.com/learning_factors.htm#5. Spacing repetitions and practice over time
http://wiki.bath.ac.uk/display/webservices/Shearing+layers
http://en.wikipedia.org/wiki/Shearing_layers
(I've seen these ideas from "How Buildings Learn" show up in Information Architecture and UX circles, but haven't seen it applied to instructional design — has anybody seen a good application of it to learning?)